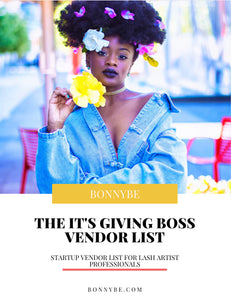 Startup Vending List for Lash Professionals. Here is a guide to begin your journey private labeling your own supplies for your brand. 


In this EBook you will get insight on how to communicate with your vendors and what to look for when making your choice. 

Contact, Websites, and much more information of vendors inside.